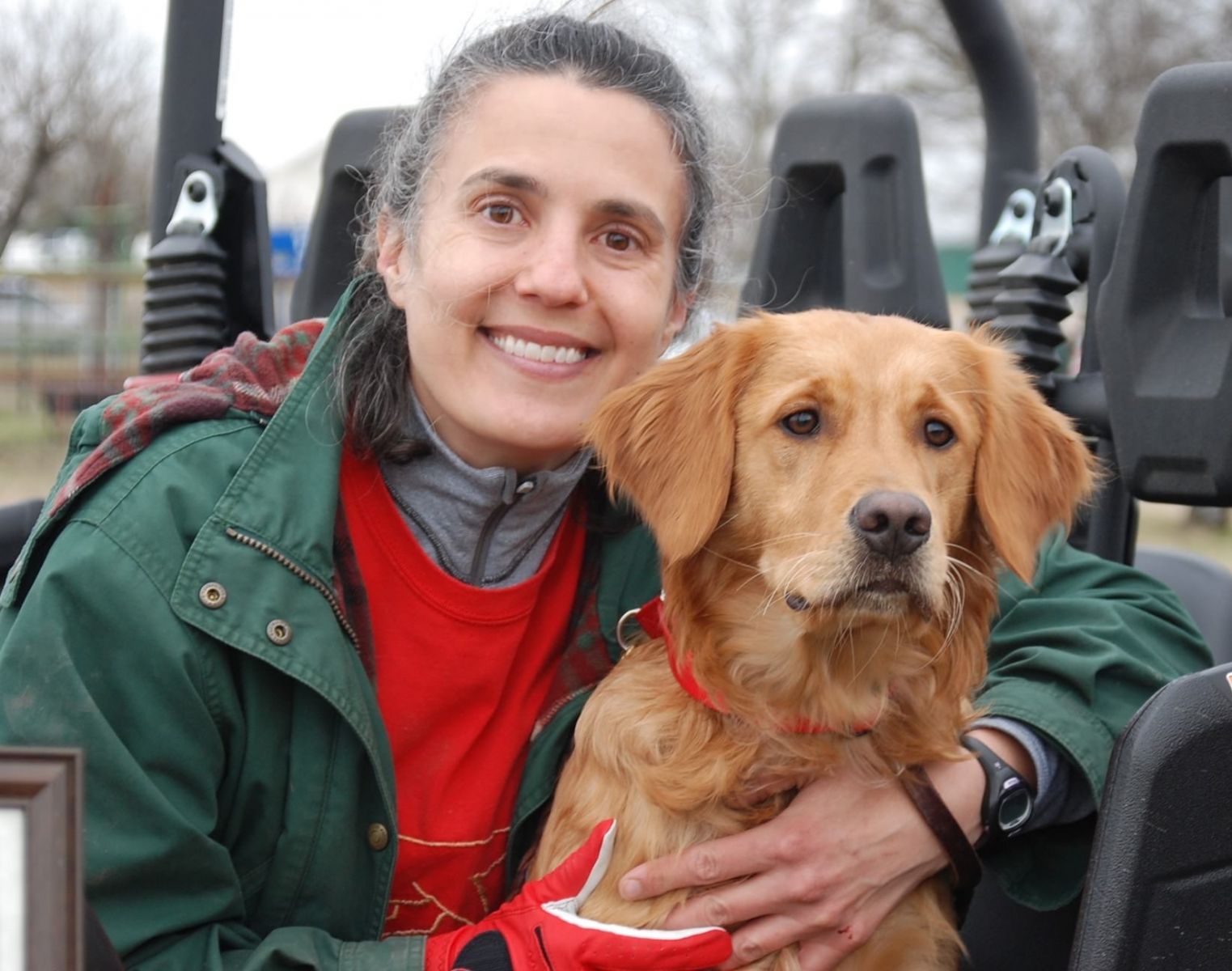 BIO
Tracy became a Certified Canine Massage Practitioner in 2007 and a Licensed Massage Therapist (LMT) in the State of Texas in 2008. She trained with Ken Bain in Trigger Point Therapy for performance canines and treats humans using the same modality. Since 2014 she has provided human and canine massage services at most of the American Kennel Club (AKC), United States Dog Agility Association (USDAA) and UK Agility International (UKI) trials in Central Texas, including the 2016 USDAA IFCS World Team selection event in Belton. Her latest national event as a vendor was the 2017 AKC National Agility Championships in Perry, GA.

Tracy has been involved in dog sports for over ten years and currently competes in a number of disciplines with her Golden Retriever, "Gryffindor", including agility, tracking, dock diving and obedience.
Tracy is a member the International Association of Animal Massage and Bodywork (IAAMB) and the Associated Bodywork and Massage Professionals (ABMP).

ABOUT TRIGGER POINT THERAPY
Trigger Point Therapy is a massage modality that aims to increase range of motion; it focuses on addressing tight muscles and related pain patterns and weakness in the body. As such it's a terrific option for athletes, weekend warriors and individuals recovering from surgery, injuries or other medical conditions. Even if you don't fall into one of these categories, most every adult walking around is carrying trigger points of varying degrees and can benefit from this form of massage.

Trigger Point Therapy is performed on clients who stay fully clothed. We talk the entire time (to manage pressure) and the client will be repositioned as needed during the session, so it is not as relaxing as a Swedish massage. However the relief clients feel afterwards makes it a worthwhile investment.

Trigger points do not go away with rest. Without treatment they can inhibit normal function, intensify and cause compensatory or satellite trigger points in other muscles or even injury.
These services are not a substitute for medical or veterinary care.
If you have any health concerns regarding your animal, you should consult a licensed veterinarian as soon as possible. Per Texas law, therapeutic massage on an animal is required to be done under the direct or general supervision of a licensed veterinarian. Since Tracy is not a veterinarian and is acting as an independent contractor, a veterinary supervision form is required prior to your first visit in order to be in compliance with Texas Administrative Code §573.14.
To download the form, go to the menu and click on "Client Forms".